Venue & Hospitality
Welcome to the Official Attendee Housing Site for the
24th Global Conference on Nursing Education, Nursing Care and Registered Nurse
, that will be held in the beautiful and exciting city of .
Accommodations will be provided at Conference Venue
Venue: Courtyard by Marriott Hong Kong Sha Tin
Address: 1 Sha Tin New Territories, On Ping St, Hong Kong.
Conference Dates: September 21- 22, 2018
Hotel Services & Amenities
Audio/Visual Equipment Rental.
Business Center.
Business Phone Service.
Complimentary Printing Service.
Express Mail.
Fax.
Meeting Rooms.
Office Rental.
Photo Copying Service.
Secretarial Service.
Telex.
Typewriter.
Video Conference.
Video Messaging.
Video Phone.
ATM.
Baggage Storage.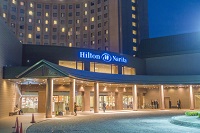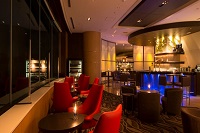 Transportation
Driving Directions 1>Get on Route 8. Take exit 2A from New Territories Circular Rd • Head south on Airport Rd 2>Continue onto Route 8 (signs for Tsing Yi/Kowloon/Hong Kong/青衣/九龍/香港) • Keep right to continue on Lantau Link/Route 8 • Keep right to continue on Tsing Sha Hwy/Route 8 • Merge onto New Territories Circular Rd • Take exit 2A towards Fo Tan/火炭 • Take Fo Tan Rd and Tai Chung Kiu Rd to On Ping St • Use the right lane to turn slightly right towards Fo Tan Rd (signs for Lok Lo Ha/Sha Tin Central/Kowloon/Tsuen Wan/落路下/沙田市中心/九龍/荃湾) 3>Use the right 2 lanes to turn right at the 1st cross street onto Fo Tan Rd • Use the left 2 lanes to turn left onto Tai Chung Kiu Rd • Turn right onto On Lai St • Destination will be on the left
About City
Hong Kong, officially the Hong Kong Special Administrative Region of the People's Republic of China, is an autonomous territory in China, south of the mainland Chinese province of Guangdong and east of the former Portuguese colony and fellow Special Administrative Region (SAR) .
Hong Kong has created from a little angling town in the 1800s into a dynamic and exciting 21st century cosmopolitan city. It is a clamouring seaside city loaded with noteworthy elevated structures, and a combination of eastern and western societies. It gladly declares itself to be 'Asia's World City' and remains a key door to China.
Hong Kong is without a doubt one of the busiest intersections amongst China and whatever is left of the world for business voyagers. Aside from gatherings and meetings, it is likewise a best visitor goal in Asia with its draw of shopping and plenty of feasting choices. However Asia's worldwide city is something other than gatherings, nourishment and shopping. It' s geology and special mix of East and West introduces a smorgasbord of Chinese conventions and traditions, amusement parks, neighbourhood food and verdant wide open to excite the guest for a considerable length of time.
It was viewed as the world's best goal for relaxation guests and gatherings in 2012. Hong Kong was voted the "Best FIT Destination of the Year" in the China Travel and Meeting Industry Awards 2012 sorted out by travel magazine Travel Weekly. It was additionally named the "Best City for MICE Events" in the 2012 Industry Awards composed by CEI Asia Pacific magazine.
It is comprised of four sections: Hong Kong Island, Kowloon Peninsula, the New Territories and the Outlying Islands. The prosperous island is the focal point of economy, legislative issues, amusement and shopping with its southern part noted for ocean shores and inlets. Kowloon is another prospering part where Tsim Sha Tsui, Yau Ma Tei and Mong Kok are the most well-known goals. The New Territories and Outlying Islands are perfect spots to encounter a serene and common occasion.